To switch external devices (e.g. two amplifiers) to the PlutoSDR transmitter, this board is plugged into the internal connector of the Adalm Pluto.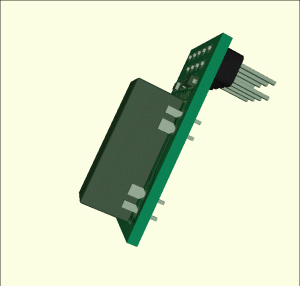 Here is the schematic PlutoSDR PlutoDVB 2PTT 100×100 Rev B Rev D.pdf
– Two normally open contacts
– 0.5 A switching
– Does not switch on Adalm Pluto startup (GPO1 not active)
– Useful with SDR Console and PlutoDVB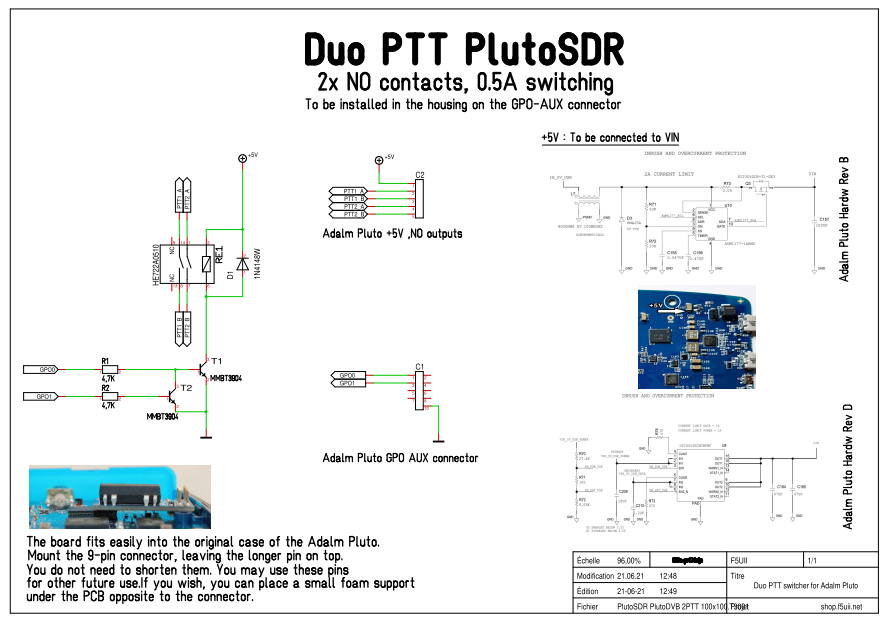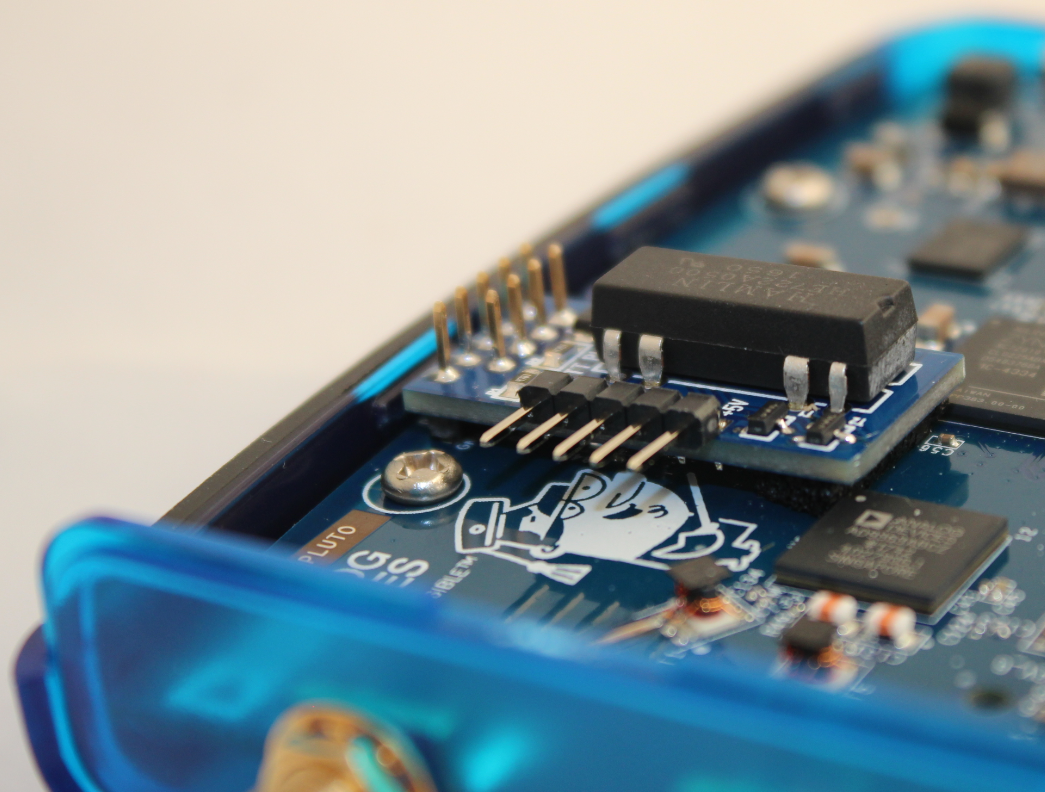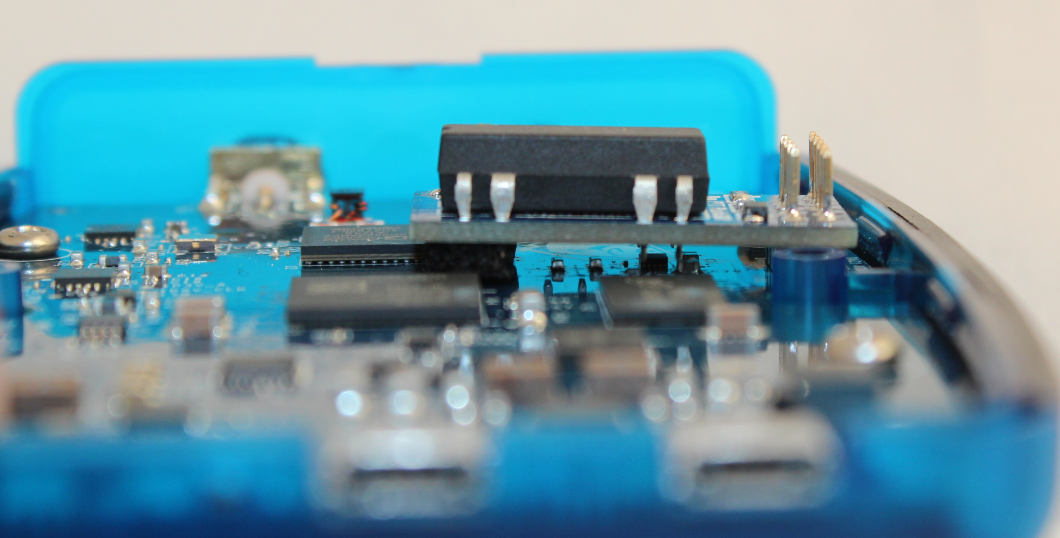 Software to be installed
In order for the board to switch automatically, you must have installed the firmware PlutoDVB of Evariste F5OEO, in the "Brave" version available
The installation steps are detailed
Further information on switching can be found on the Analog Device wiki.
Compatibility with Adalm Pluto Revision D.
The PlutoSDR is now available in Revision D (see wiki). The PTT Duo board is compatible with this version by using
either the 0201 firmware version and the corresponding compatibility patch
or the firmware version "perseverence" 0303 and the corresponding compatibility patch
The firmwares and patches are available for download on the page f5uii.net/en/patch-plutodvb
The +5V voltage of the board is connected to C184 or C185 (Be careful to connect the right side of the VIN capacitor, opposite GND)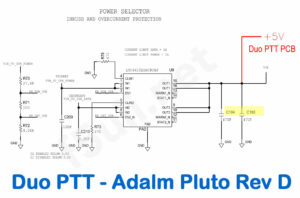 ---
---
Orders
This board is available on shopchip

This board could be the purpose of a grouped order, either provided as a kit of components and PCB, or possibly as a mounted board (except for the 9-pin connector, to be placed beforehand on the Adalm pluto).
If you are interested, you can be notified of the availability of a grouped order by leaving your email below.