To switch external devices (e.g. two amplifiers) to the PlutoSDR transmitter, this board is plugged into the internal connector of the Adalm Pluto.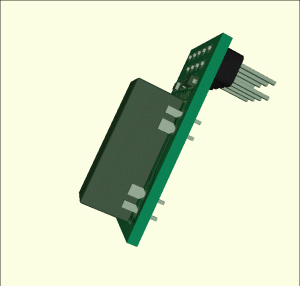 Here is the schematic PlutoSDR PlutoDVB 2PTT.pdf
– Two normally open contacts
– 0.5 A switching
– Does not switch on Adalm Pluto startup (GPO1 not active)
– Useful with SDR Console and PlutoDVB
This board could be the purpose of a grouped order, either provided as a kit of components and PCB, or possibly as a mounted board (except for the 9-pin connector, to be placed beforehand on the Adalm pluto).
If you are interested, you can be notified of the availability of a grouped order by leaving your email below.