On the occasion of one of my last business trip in french guiana, I will be active again from Kourou and the RACK (Radio Club Kourou), from the 20th July (late) to 28th July. So I would again pleased to be able to be on the air with the club antennas, and 100W outputs of my TS480, in SSB and RTTY modes. For my transmissions made from the South American continent, my callsign will be as usual  FY/F5UII.
My traffic time slots  are determined by my availability. It will be approximately before 11: 00Z, and during middle day pause from 15z to 17z, and after 21z.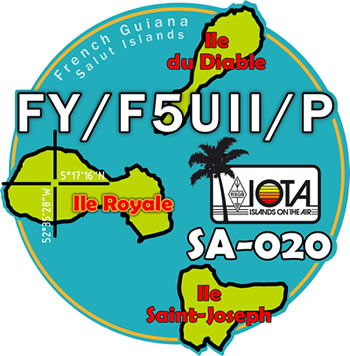 Also during the IOTA Contest during the weekend of July 25 and 26, I will be active from the Royale island SA-020 with FY/F5UII/P callsign. I bring with me rather light antennas such as a Ground Plane, a windom antenna, a long wire 40 m … and always with 100W to be QRV multi bands. Due to transfer schedules of the usual boat, I certainly will not be able to be QRV from the starting time of the contest ….
Hoping to contact you. All QSO from Royal island will be automatically confirmed by QSL via bureau.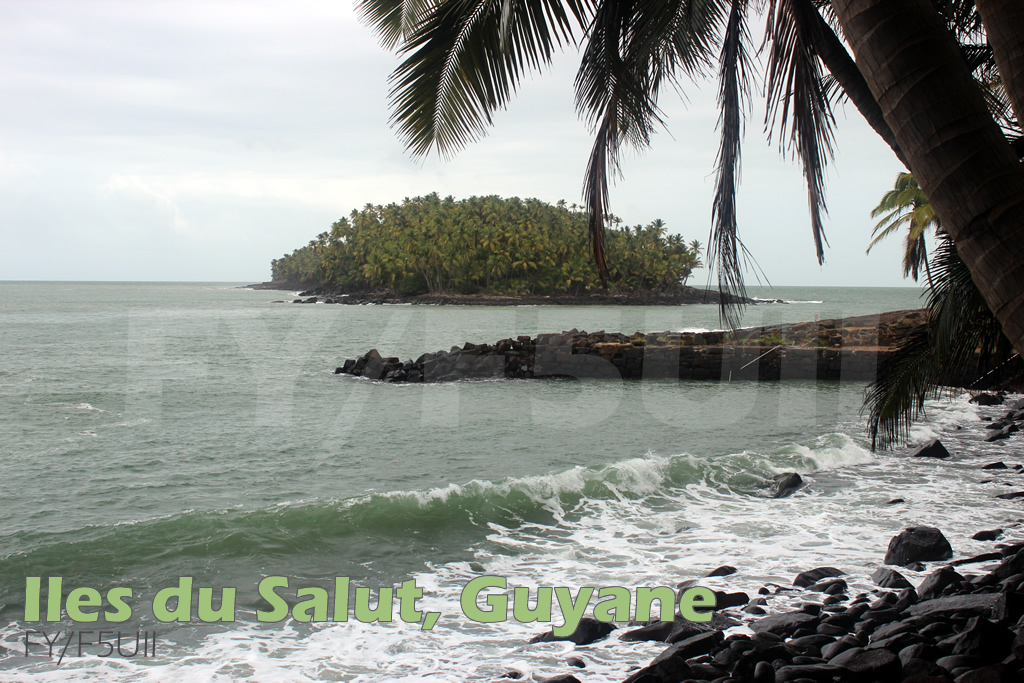 After the activities, you will be abled to check if your contacts are good registered in my online log.