Intro
Le logiciel MMDVM est un fabuleux développement réalisé par Jonathan G4KLX qui permet de construit un relais radioamateur numérique multimode. Effectivement, il sait gérer aussi bien le DSTAR que le DMR et le C4FM.
Le logiciel MMDVM est composé de deux parties.
La partie de décodage encodage des modes numériques : MMDVM. Ce logiciel s'installe sur un Arduino Due
La partie d'interface réseau internet, qui se connecte aux réflecteurs, Talk Group Brandmeister ou YSF Reflector : MMDVM Host, qui s'installe notamment sur un nano ordinateur Raspberry Pi.
En plus d'être accessibles aux bricoleurs ayant la fibre informatique… il s'agit de réalisation à coût faible. Je vous propose de suivre étape par étape toute la mise en œuvre. L'objectif est simple : Disposer d'un relais numérique UHF interconnecté via internet.
Le tutoriel est à lire sur plusieurs pages. Utiliser le sommaire et la navigation proposée en bas d'article pour vous faciliter la navigation.
Installation de la carte Arduino
Vous avez acheté votre carte Arduino DUE, et la première chose à faire est d'installer le logiciel d'édition IDE Arduino. Télécharger le fichier d'installation (86Mo pour la version 1.6.0 de l'IDE) sur la page https://www.arduino.cc/en/Main/Software
Installer le logiciel. Toutes les cases sont cochées notamment Install USB Driver.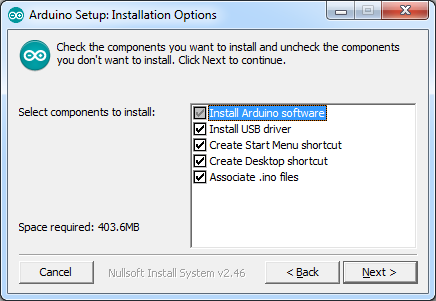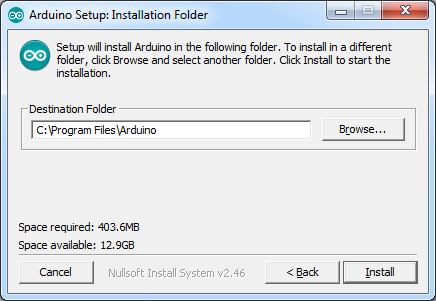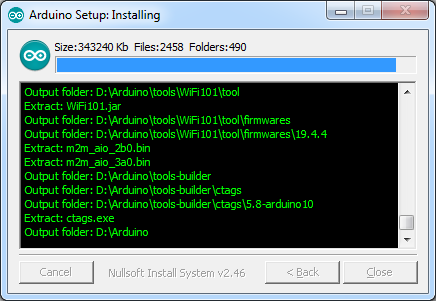 Plusieurs questions de sécurité d'installation du Driver USB sont posées. Bien sûr, nous répondons Installer.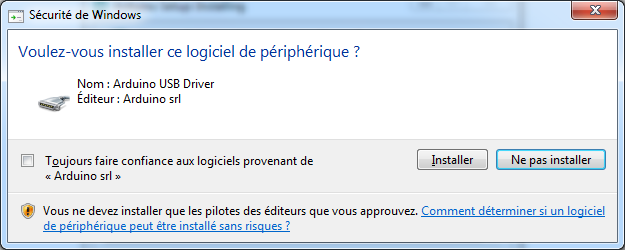 Le message Completed est affichée, l'installation est terminée, Cliquer sur Close.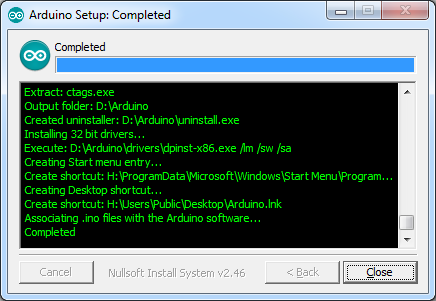 Brancher la carte Arduino DUE sur le port USB de programmation (coté connecteur d'alimentation externe), le Gestionnaire de périphérique ajoute un Ports série COM. Dans mon cas, un port COM11 (Arduino DUE Programming Port).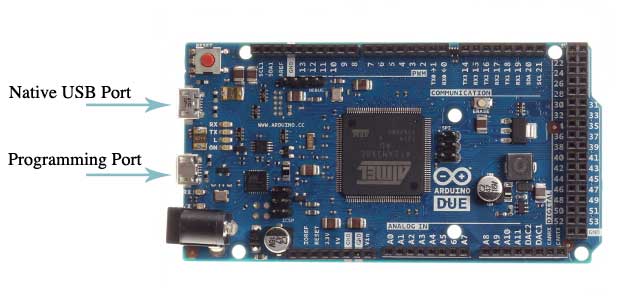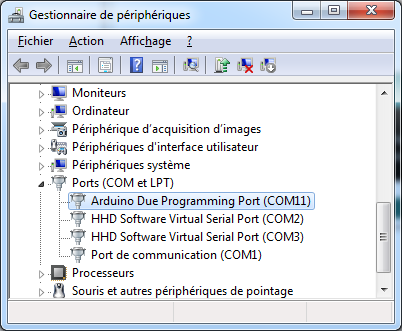 Depuis le menu démarré, vous pouvez lancer le logiciel Arduino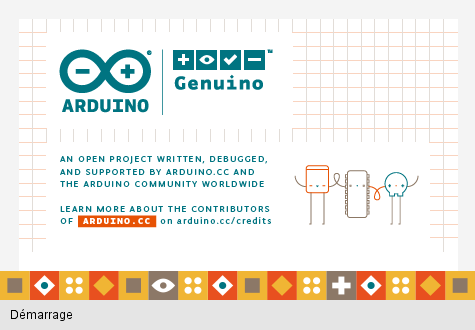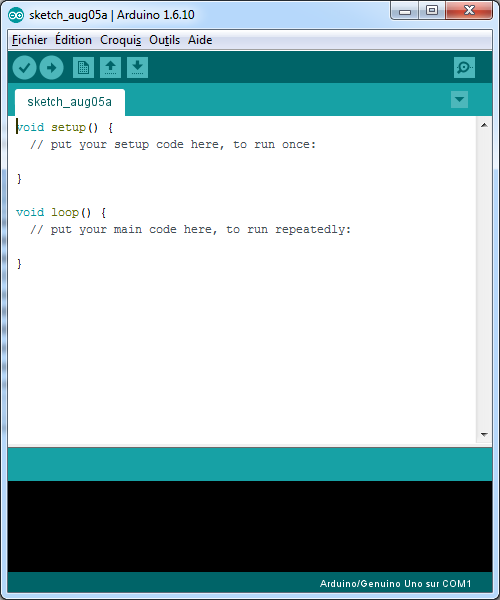 Choisissez le port série correspondant à votre liaison avec l'Arduino DUE, (ici COM11) dans le menu Outils / Ports.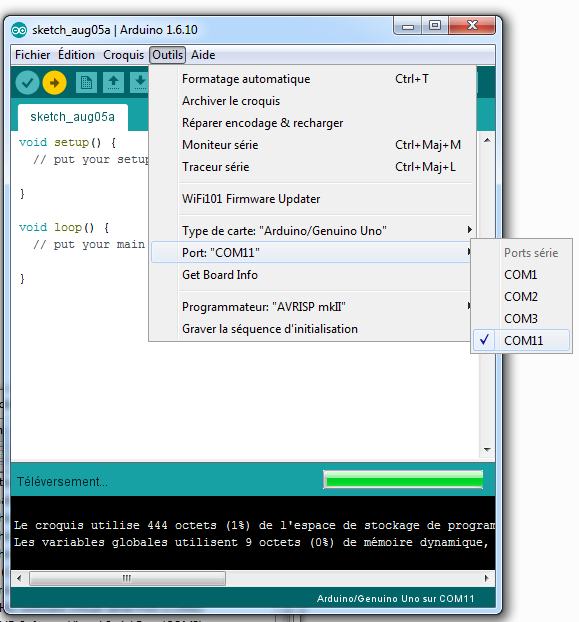 Puis choisir Outils / Gestionnaire de carte. Le gestionnaire télécharge les définitions des cartes Arduino sur internet.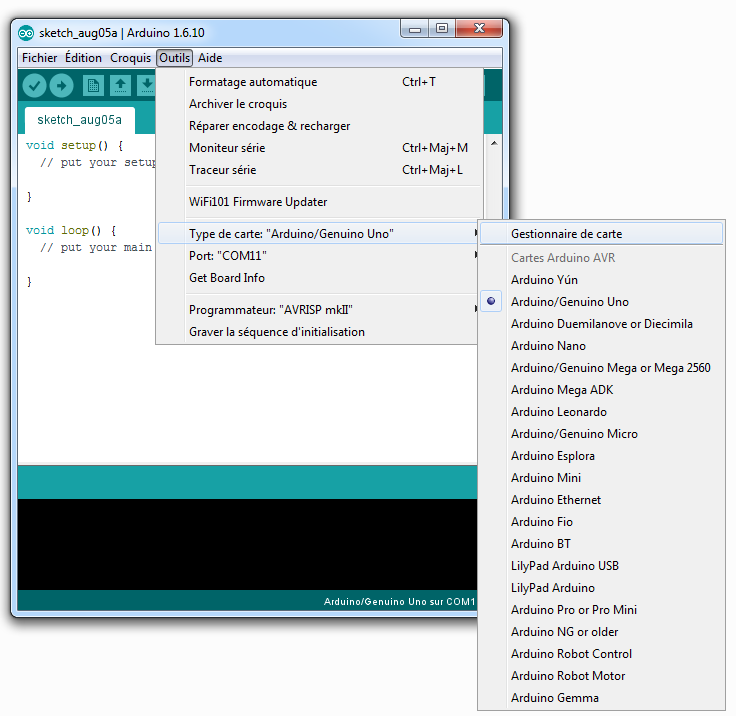 Dans le champ Filtrez la recherche, tapez due. Sélectionner la ligne Arduino SAM Boards (32-bits ARM Cortex-M3), et cliquer Installer.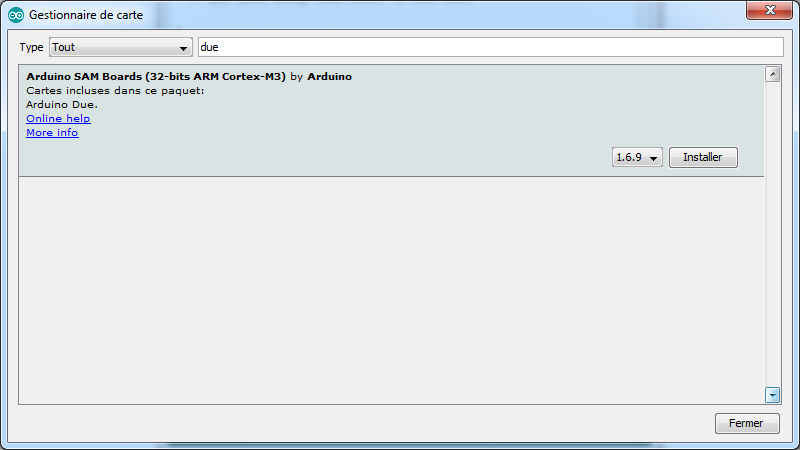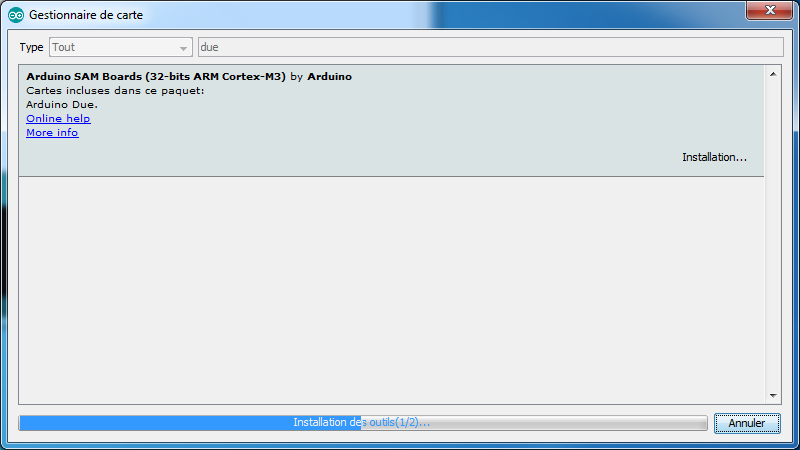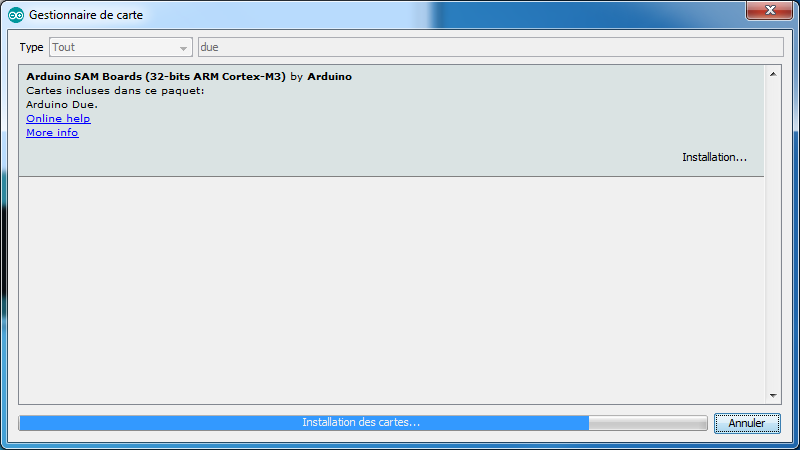 Sélectionner à présent en bas du menu Outils / Type de carte : "Arduino Due (Programming Port)"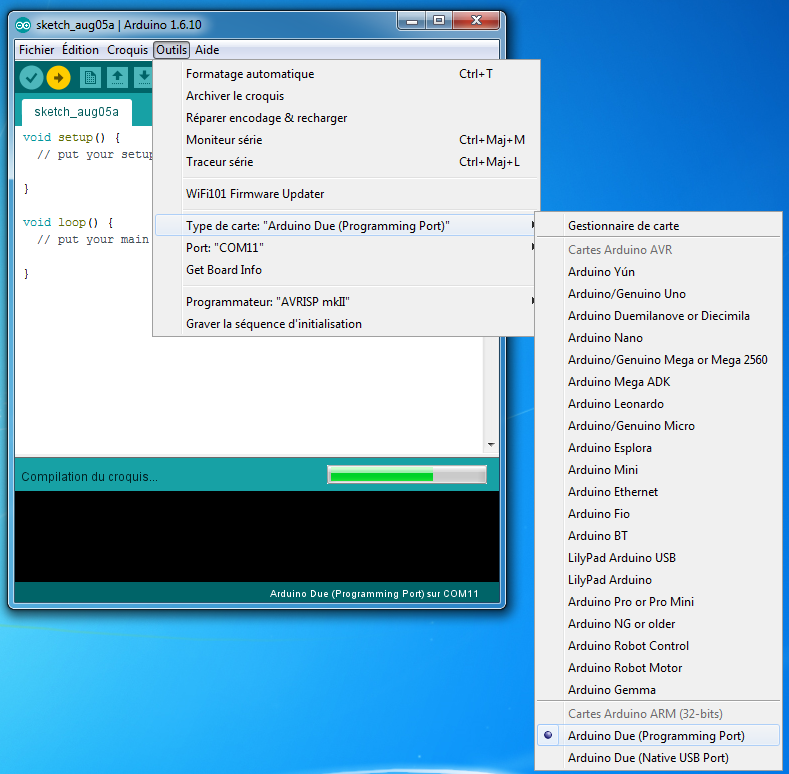 Avant de programmer l'arduino avec le logiciel MMDVM, nous allons injecter un petit programme de test, pour vérifier que tout est correctement paramétré.
If you would be interested to participate in a possible future new grouped order (MMDVM board, SvxLink Card), leave your email below to be reported!