Firmware evolution 1.11N
Here are the new features added to Anytone ATD-878UV (firmware 1.11N).
1. Resolved the issue that "go to Bluetooth and in Paired List – when I want to delete say No 2 = Chevrolet
MyLink = it deletes the one above the one I want to delete"
2. Make the band changes, separate the amateur band and commercial band
3. Resolved the issue that the 5Tone encode is incorrect.
4. Add black background for menu.
5. Resolved the issue that some car BT require 6digit code for connection.
6. Resolved the issue that the BT name is incorrect after the re-connection.
7. Resolved the issue that the car player doesn't show the BT name.
8. Resolved the issue that no audio when re-connect the BT.
9. When in roaming, allow the user press PTT, the talk is effective when roaming is successful.
10. CPS->Tool->Firmware update, rename to Firmware and Icon Update.
11. Resolved the issue that Exclude Channel from Roaming was not exported.
12. Resolved the issue that amateur band is not compatible with Contact Manager.
13. Hot keys Import/Export feature added in CPS.
14. This CPS update includes a new Startup Reset option to turn off/on MCU Reboot – Reset.
In the CPS-> Optional Settings menu -> Power On menu -> Startup Reset field, the Default is set to "OFF"
preventing MCU Reboot. To restore the MCU Reboot feature after installing the new CPS, go to Options
menu -> Power On menu and turn Startup Reset to "On", save the code plug and then write the code plug
to the radio. This will allow future MCU Reboot to be enabled using the PTT & PF1 hold down during radio
turn on.
15. Roaming > Out Range Note > Note Kind > Beep is now working.
16. Resolve the issue that TX TG doesn't match to the display TG.
17. Resolve the issue that voice come out from BT earpiece when transmit analog APRS.
18. Add 60S and 120S BT hold time options in BT menu.
19. Make the BT disconnect to car player after the call is done.
20. Make the radio return to main screen once finish the zone setup.
Download firmware 1.11N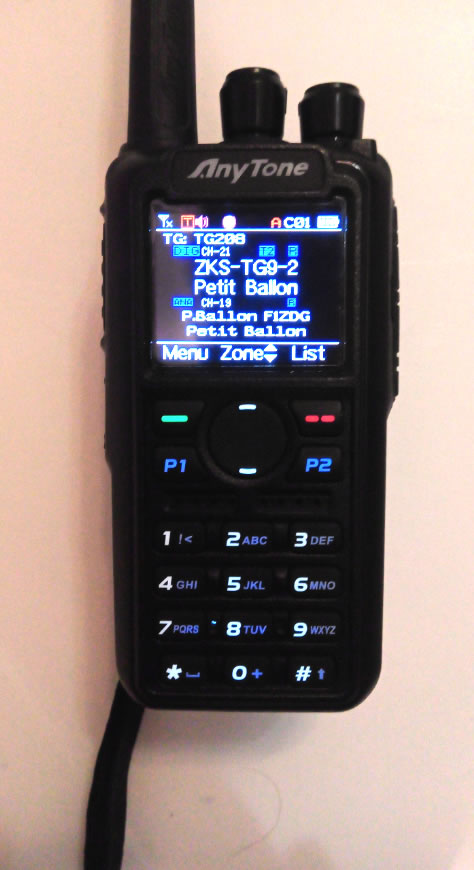 Follow the update procedure available in the article  Discover Anytone AT-D868UV, what is it really worth? 📶  and in particular the icon update step. Please ensure that the codeplug is saved on your PC before updating and resetting.
Download the
After updating the firmware, go to Menu -> Tool-> Options in the CPS to set the options'GPS','Bluetooth','500 hours of recording' and'APRS' as required