Partie hardware : la liaison CAT de pilotage de l'émetteur
Serial communication
Your transmitter must have a serial port or USB port for communication with your PC and SDR Console. The modern workstation equipped with USB port, once connected to a PC, must provide a virtual serial link.
For those who use a transmitter that is not "modern", in other words, that does not have a USB port, you are probably confronted with the absence of a serial port on your PC. I advise you to get one of these small USB/serial and economical adapters, like the ones found here and there:
The connection cable is to be made between the RX / TX and Ground pins of the two sockets. Here is an example of a serial link made for a Yaesu FT-817.
Yaesu FT-817 serial link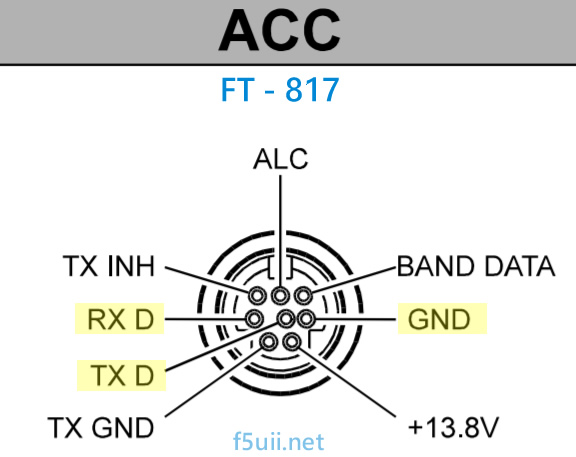 You can easily build the serial link cable between your FT817 and your USB adapter or serial connector (DB9 plug).
Connect the substation according to the simple diagram
You can also find USB cables designed with connectors adapted to radio models. This is the one from FT817:
The hardware part being realized, let's proceed to the software part.