Autres réglages
When you are transmitting, you can appreciate that your satellite feedback is attenuated (What could be more terrible than trying to talk while hearing yourself!).  You have two options:
Check Audio Mute, in the Transmit tab (in the External Radio options panel): Reception is simply muted. In this case, you don't hear any more. For QO-100 satellite traffic, this does not comply with the recommendations that require that you listen to your feedback from the satellite.
Check Reduce IQ data and select a level: When transmitting, the reception signals will be reduced.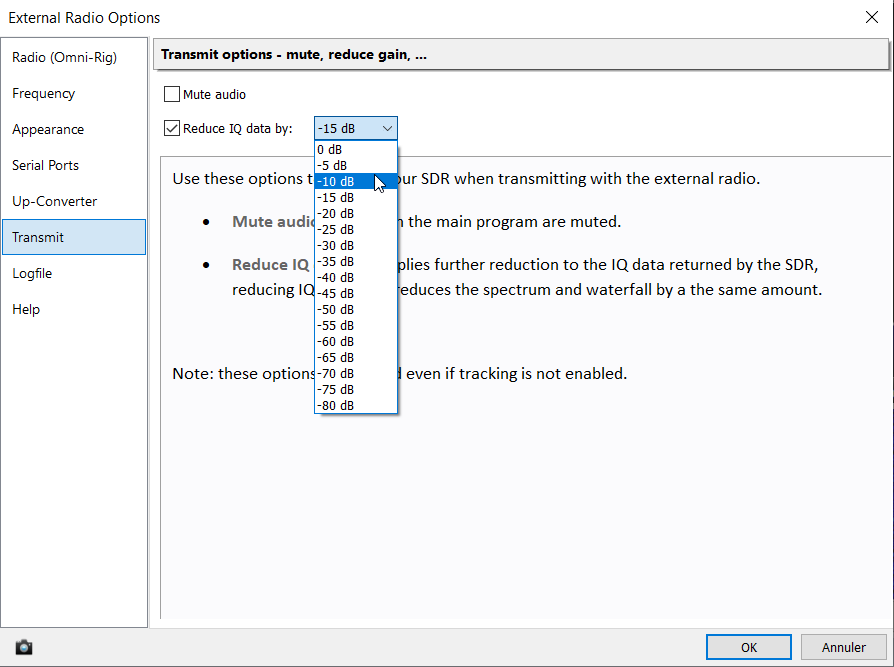 With the Appearance tab, you can configure the text, border and panel colors of the "External Radio" module as you wish.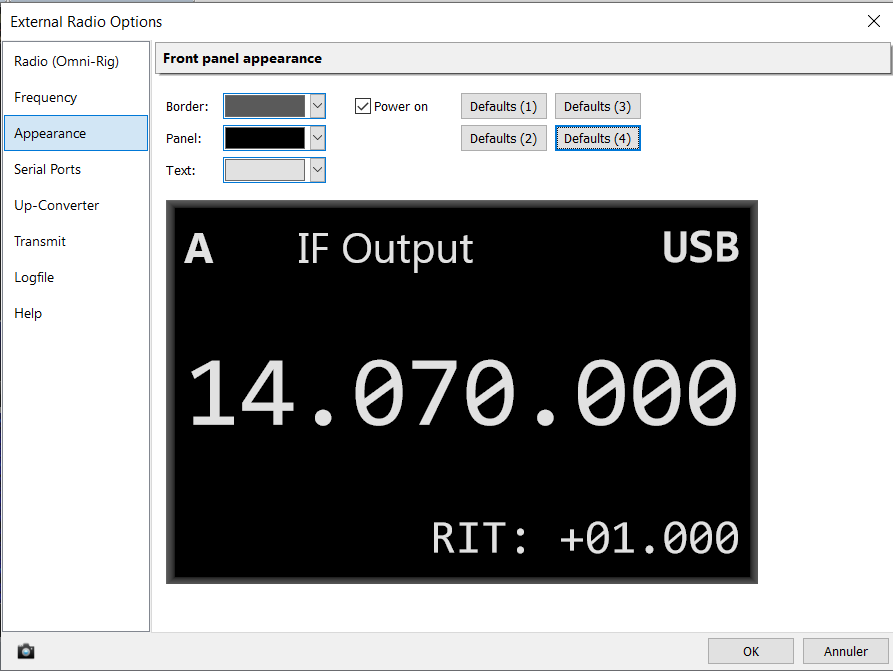 IF Frequency
In other cases, you can use the External Radio function of SDR Console with a decametric transmitter/receiver, on which you want to display the reception band (in other words, you can install a panadapter). With SDR Console, you will use the transceiver option with an IF output (for example, a modified TS 480 uses an IF 73.095 MHz). On the Frequency panel, you will then indicate this frequency in IF-Output.