Which version of the handy can be transformed?
Close your device
Replace the two flexible covers and lock them.
Close the case carefully, making sure that the rubber seal fits properly in its slot.
Tighten the 2 Torx head screws again
Replace the 3 rubber seals (antenna and rotary knobs)
Screw back the 3 brass parts – (help you with 3D printed plastic parts)
French Repeater Codeplug
As with its version for D868UV, here is the French repeaters codeplug for the AT-D878UV.
A codeplug is available with 121 French repeaters. After opening it with the CPS, remember to change your CSS7 ID. All channels are set to APRS transmission on TG208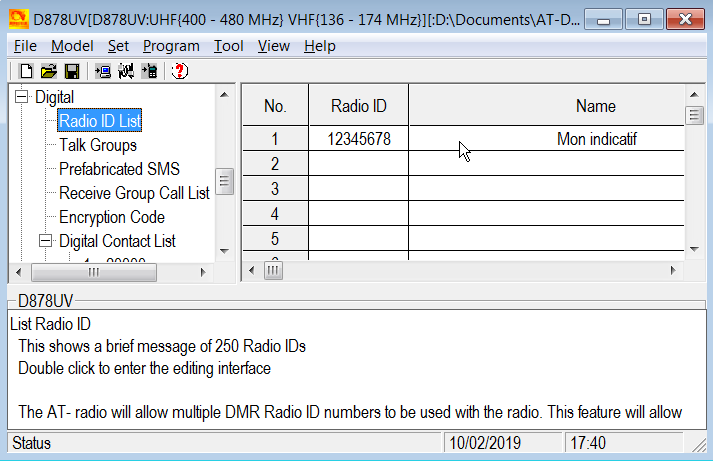 The AT-D878UV manual
All I have to do now is deliver the documentation of the position to you (English) :  ATD878UV-UserManual.pdf
Reference documents
This article has referred to these internet resources. Thanks to the authors and contributors.
Conclusion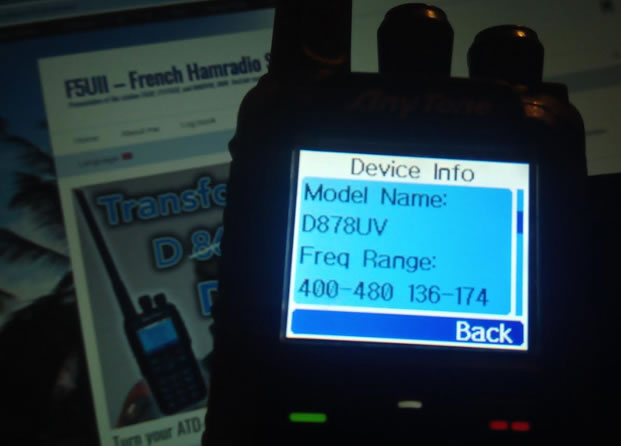 I hope you have succeeded in completing this tutorial of pedagogical interest. The comments below are at your disposal for any comments or questions. Also, I invite you to share the link of this tutorial (the first page) to your contacts, your social networks.