Ouvrir le boitier du poste
Open the housing of the radio station
Here are the necessary steps to open the ATD-868UV enclosure.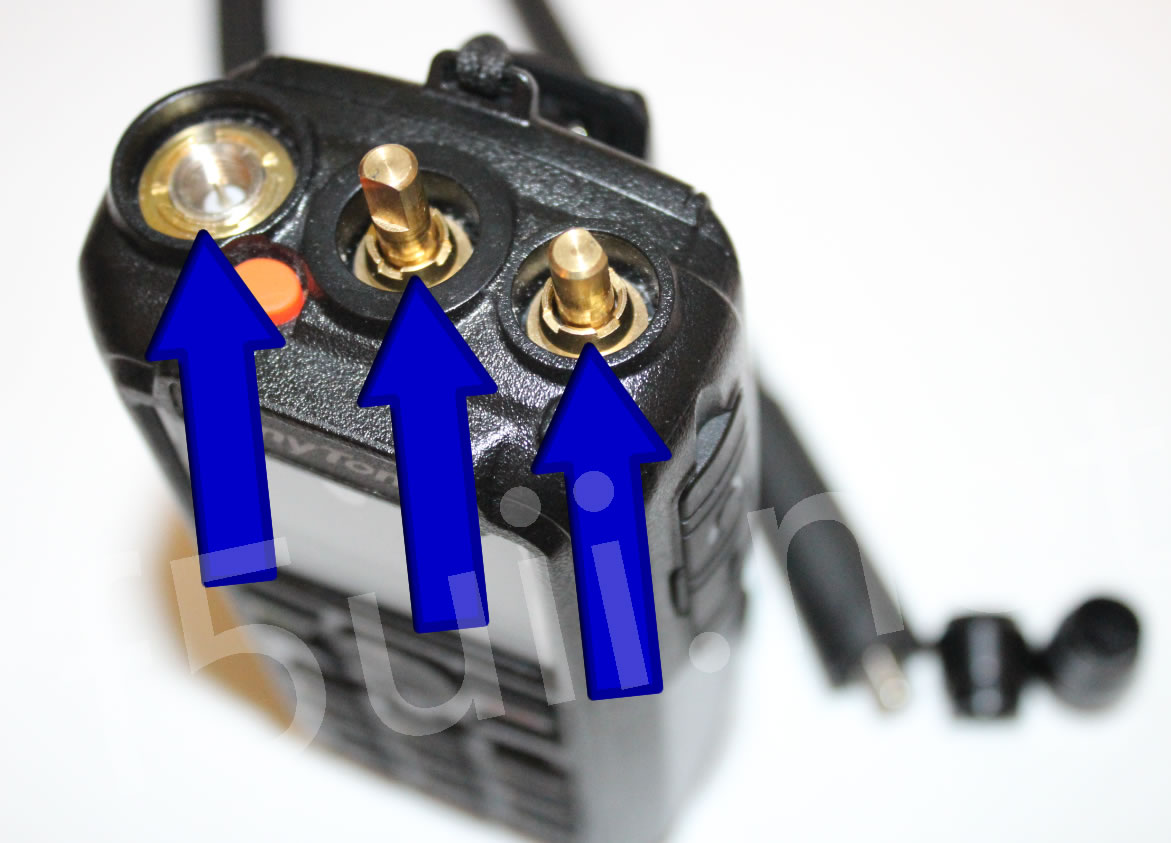 Unscrew the antenna from its SMA connector.
Remove the 2 black rotary knobs by pulling them upwards.
Unscrew the brass rings from both buttons and the antenna.
You can do this very easily thanks to the two "screwdrivers" printed in 3D. The STL format template is available for download on the Waheiko account on thingiverse or directly for local download here (40kb zip):  Anytone AT868UV AT878UV Opening tools

After removing the battery, unscrew the 2 Torx T9 head screws on the back.

Lift the metal part upwards.

Be careful, when opening, not to hurt the black seal placed all around the case, and also beware of the two flexible flat cables that connect the two parts.

To be able to open completely, you can release the brown flexible cable.


Unlock the cable by sliding the black connector towards the cable (marked 1)
Once unlocked, you can pull the flat cable back out of the connector (marked 2)

Also release the second narrow white flat cable.

Prepare the wiring from the programmer to the radio unit.
After checking that the battery is well charged, place it in its place. Then position the two parts of the radio as shown in the picture. Re-wire the flexible flat cable, and lock it. The small white cable  can remain disconnected for the programming phase.