Partie matérielle
The interface board
This board is a PCB that has the objective of simply connecting the STM32F103 microcontroller to the ADF7021 UHF transmitter. As an accessory, LEDs have been installed to display the functioning (active mode, transmission…) and other connectors to possibly add a screen. This is not essential for operation. So I didn't solder anything on the board, except for the P4 connector that will be used for load the firmware (HOST_RX and HOST_TX signals). I only installed the two modules (STM32 and ADF7021).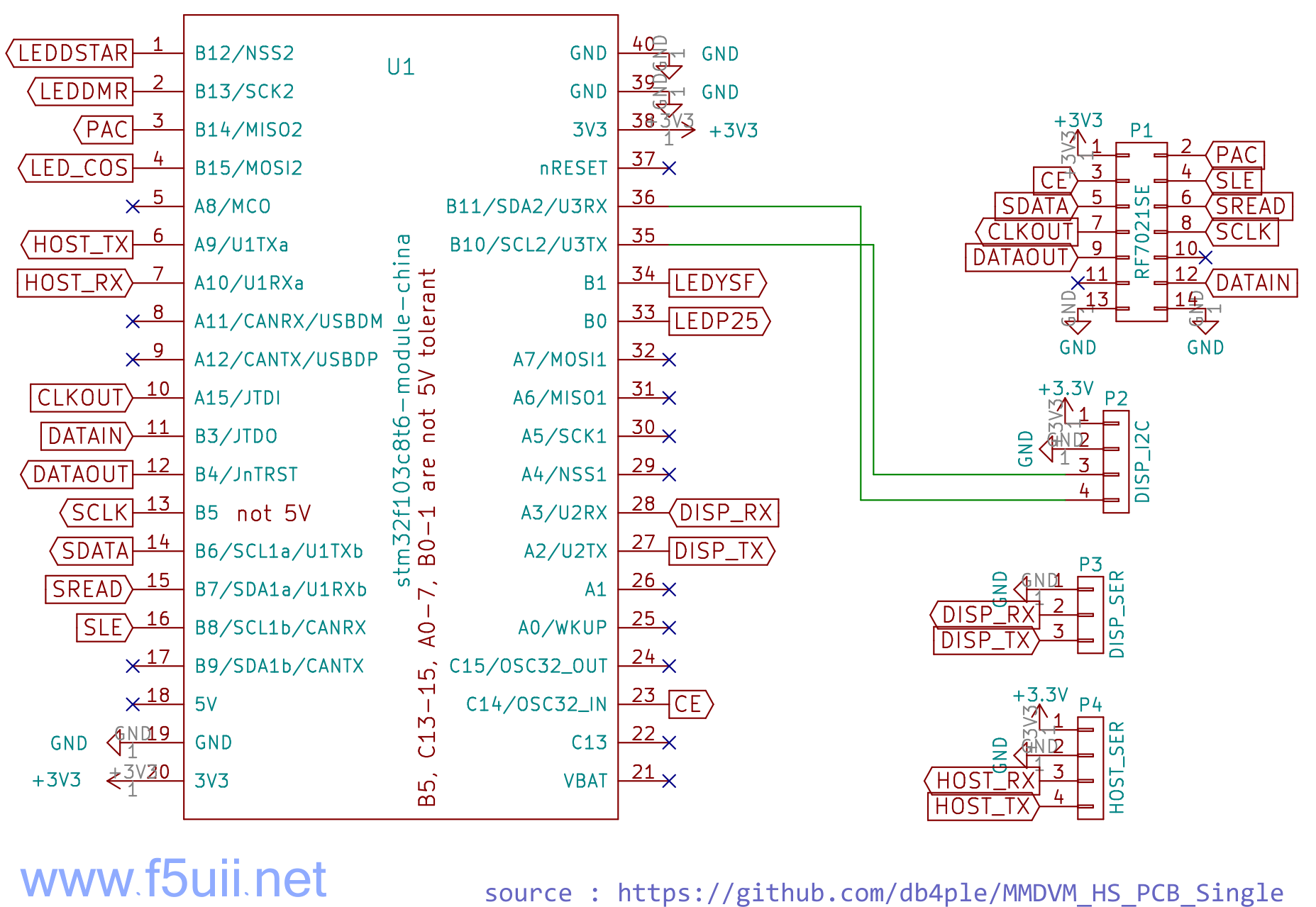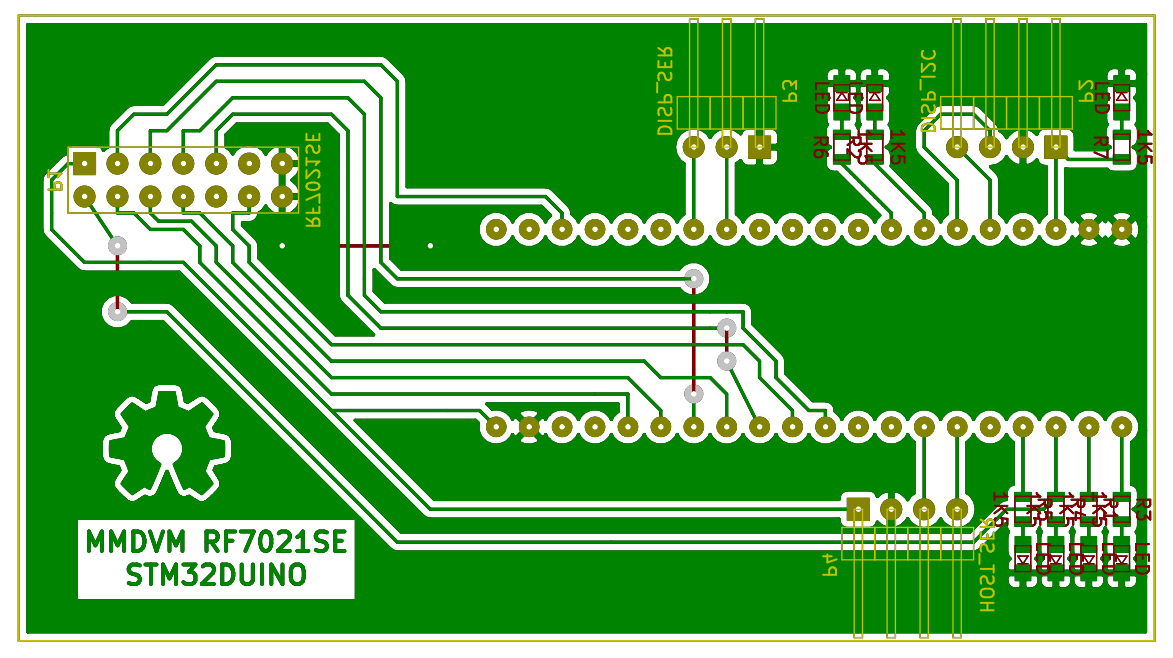 All the resources to make this PCB are available on DB4PLE GitHub (for Kicad software). You can also download it directly here.
Oscillator Replacement on ADF7021
You can obtain the board 433 Mhz ADF7021 for example on aliexpress.
On the ADF7021 board, we need to replace the TCXO in place with another model with a frequency of 14.7456 MHz. You will find this TCXO in the same dimensions as the original (3.2 mm x 2.5 mm) under the part number ECS-TXO-3225-147.4-TR (Available from Mouser for example).
This operation is delicate but can be carried out with a soldering iron equipped with a fine tip and a tweezer. Patience and precision will help you also…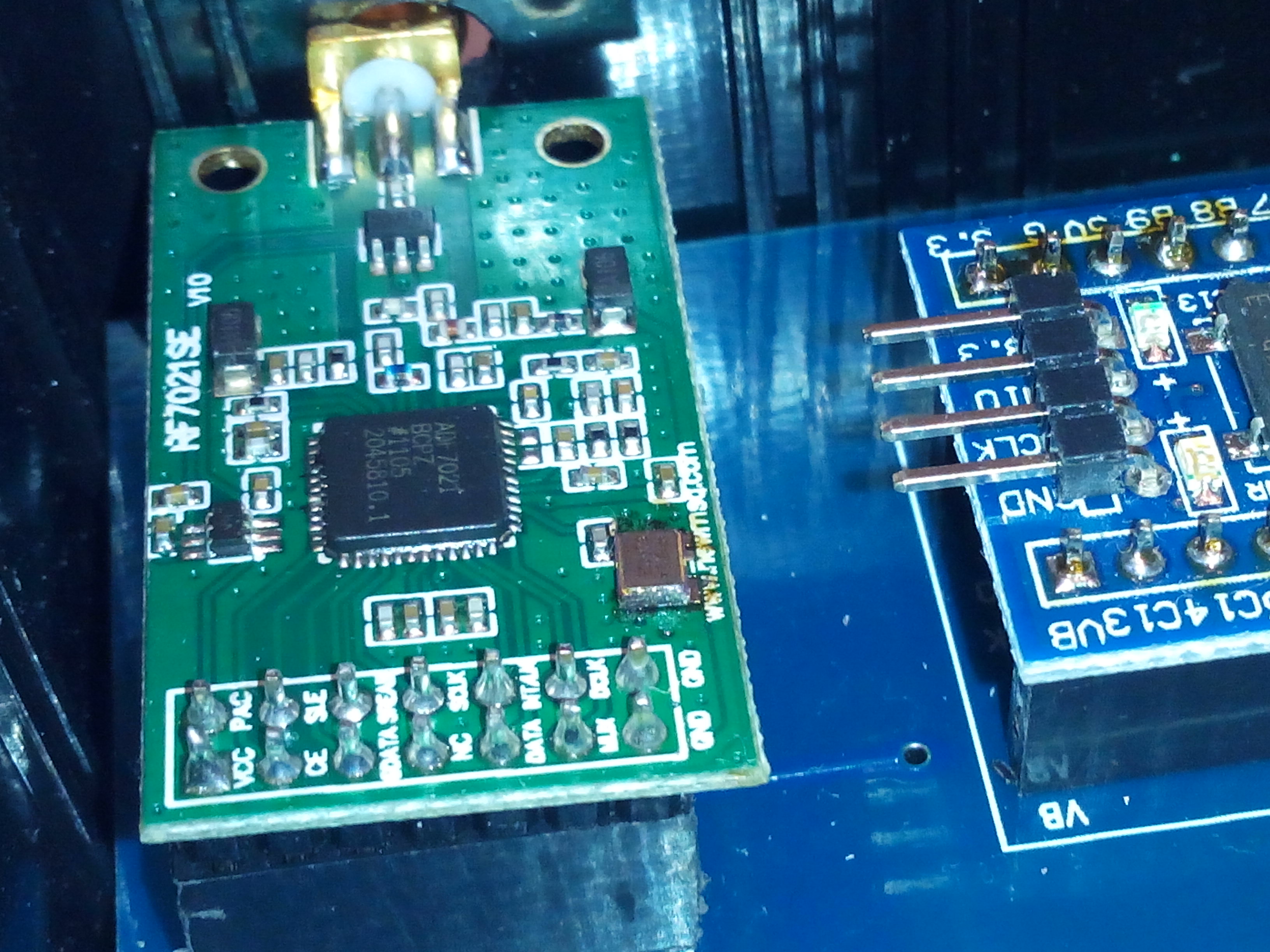 If you would be interested to participate in a possible future new grouped order (MMDVM board, SvxLink Card), leave your email below to be reported!