Installation du firmware F5OEO PlutoDVB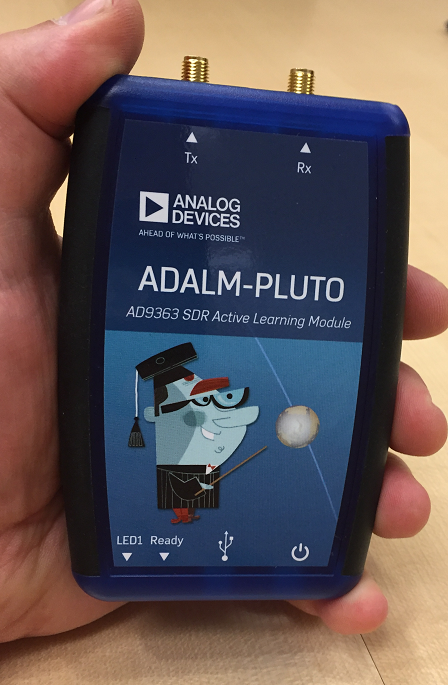 The Adalm-Pluto also called PlutoSDR is an SDR transceiver offered by Analog Device at a relatively low price. It is presented as a platform for learning for students in the fields of science, technology or engineering.
Various software such as MATLAB or Simulink are graphical user interfaces (GUI) for applied developments.But in order to transmit in DATV we are not going to start on the road to development ourselves, since others are doing it for us.
Based on the AD9363, it is capable of generating or receiving analog RF signals from 325 to 3800 MHz, and up to 61.44 mega samples per second (MSPS) with a bandwidth of 20 MHz.
---
Acquiring Adalm Pluto
Obviously, the first thing is to acquire the equipment. Several suppliers make the box available, at different prices. I let you check the delivery conditions and customs taxes applicable by these intermediaries.
Improving the functioning and stability of Adalm Pluto
I am using an Adalm Pluto with hardware Revision B (See its label: PCB Rev.). You can observe – in any case in SSB transmission with SDR Console – from time to time crashes of the USB link. These easily disappear by applying a minor modification to the board. Either you change the resistance value of R88 from 1k to 10k, as indicated on the wiki website of Analog Device™ (and planned on the next revision C), or you make the simple modification (which I chose to implement) of connecting PGND and GND grounds together, by placing a conductor between D3 (GND) and R58 (PGND).
Improving stability
Replace crystal TCXO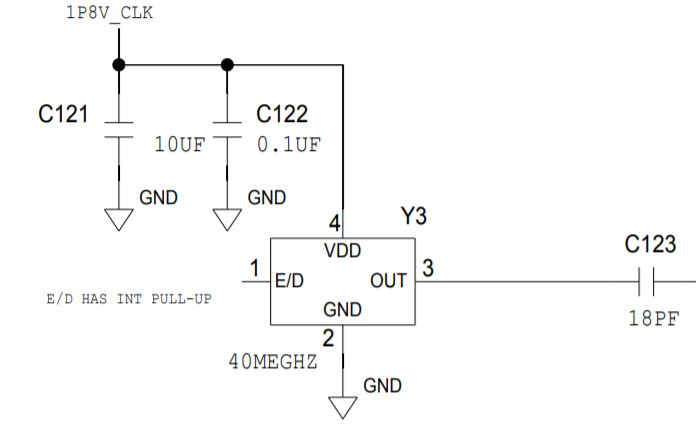 I warn you right away that this change is not necessary, if you only intend to transmit amateur TV pictures to QO100. But as you often use your PlutoSDR transmitter for SSB as well, you might as well consider how to make this oscillator replacement. When it comes out of the box, the Adalm Pluto is rather unstable when transmitting on 2400 MHz. It is originally equipped with a reference quartz crystal, a 40MHz TCXO RAKON RXO3225M with a stability of +/- 25 ppm on its operating frequency range from -40 to 85°C. This means that at the frequency of rise to QO100, 2400 MHz, the signal will drift rapidly, depending on the temperature, by a few tens of Hertz. To use the Adalm Pluto SSB and the narrow band transponder of QO100, you will have to replace this unstable quartz by a TCXO with better stability.
Smaller than the original RAKON (3.2 x 2.5), the TCXO ABRACON ASTX-13-C-40.000MHz-I05-T is supplied with 1.8V like the original, its dimensions are 2.0 x 1.6 mm. It has an announced stability of +/- 0.5ppm. Some people advise to take advantage of this by placing the TCXO in a location that is less subject to temperature rises. I invite you to read Lucien F1TE's (french) article on this subject.
You can find this TCXO ABRACON at the major distributors of electronic components but also some other resellers:
Another alternative is to use the TCXO MURATA XNCLH40M000THJA1P0 which is given at +/- 0.2ppm, but with a dimension of 5.0 x 3.2 mm and is powered by 3.0V. DM4DS to propose a small adapter board (a divider bridge to pass the 3.3V power supply point (recovered on C165) as well as a video explaining the power supply points and connections.
Injecting an external reference signal
To improve the stability of the PlutoSDR, we can also bring instead of the TCXO, a very stable external signal which can be that of a GPS-controlled oscillator, or even a rubidium oscillator, like those embedded in satellites, why not. You don't have to bring 40 MHz, but the Adalm Pluto can receive a signal in the range of 10 to 80 MHz. Of course, the PlutoSDR will have to be set up with the new reference frequency.
The existing TCXO has to be unsoldered and the external signal has to be brought in Pin 3, which has to be 1.8V peak-to-peak maximum. On the PlutoSDR board, C123/C124 as an AC divider to get things down to 1.3V p-p. The internal capacitance of the pin means we don't actually need to stuff C124 to achieve this.
---
Another suggestion from F4DAV is to use pin 1 E/D (Enable/Disable) of the TCXO RAKON to enable or disable operation of the original TCXO. By setting Pin 1 to ground (GND), the TCXO RAKON is disabled.
Program the new reference frequency and reboot your PlutoSDR
If your external reference or TCXO is not at 40MHz, but for example at 25MHz, you will need to indicate this change to the AD9363. To do so, connect to the Pluto (as described later in the paragraph Connection to the Pluto SDR by terminal in this article).
fw_setenv ad936x_ext_refclk "<25000000>"
fw_setenv xo_correction 25000000
pluto_reboot reset
To check if the changes have been taken into account, reconnect and launch the command
cat /proc/device-tree/clocks/clock@0/clock-frequency | xxd
That should bring you the line
# 00000000: 017d 7840 .}x@
The result is in hexadecimal. The hex value 017d7840 is indeed 25000000 decimal (check for example with this online converter), so our frequency has been applied.
---
Here are some references of GPSDO generators that can be used. However, I remind you that you must hold a maximum of 1.8Vp-p before C123. LeoBodnard's programmable model, set to 36mA should give you 1.6Vdc on 50 ohms, so it is well adapted for that.
EA3HMJ proposes to add a switch on the TCXO power supply to allow the choice of the internal (TCXO) or external (GPSDO) source. It is then necessary to unsolder the C122 bracket and to connect it to the switch. Pin 4 of the TCXO is then isolated and can be connected to the switch.