Brancher le programmateur USB
Connect the programmer
We will connect the ST-LINK V2 adapter to one of the sockets on your PC.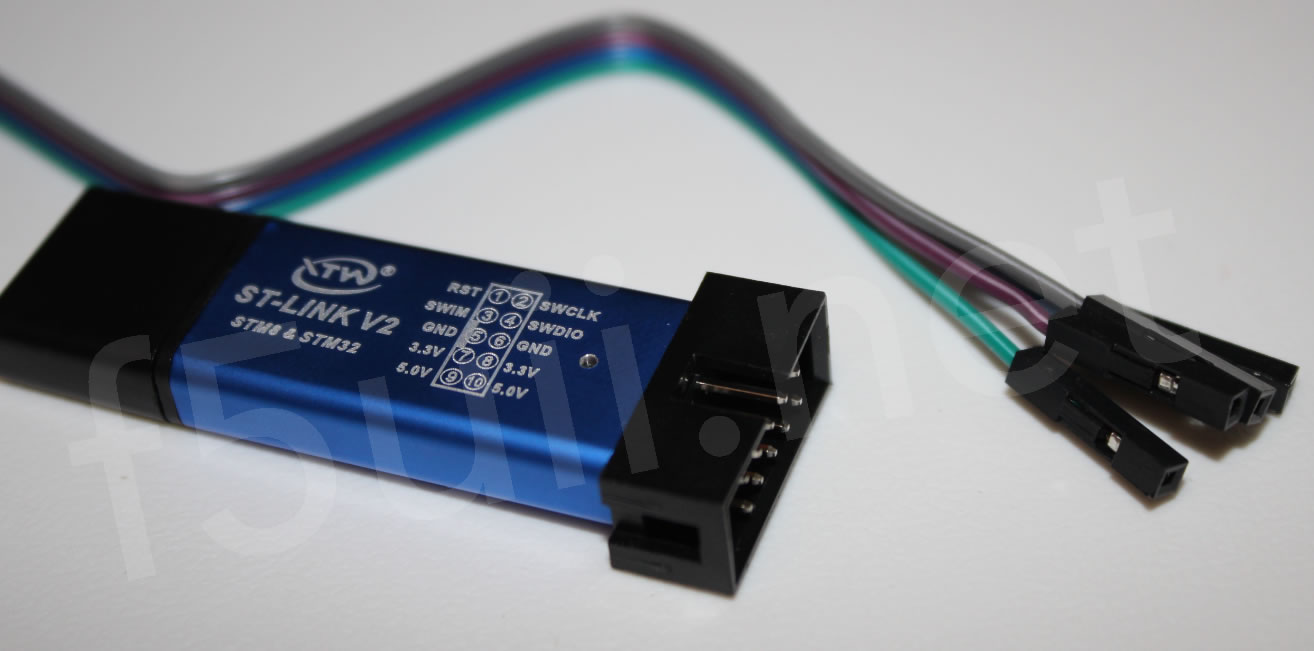 Next to the ARM processor, there are 3 pins that will have to be wired.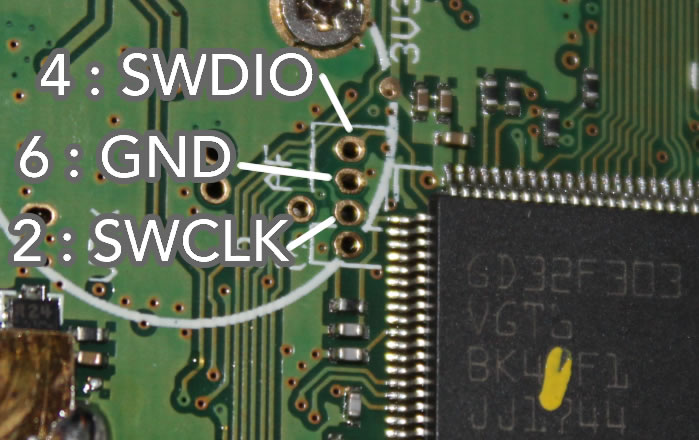 You can use test wires. The pins must be round. Dupond wires are rather square, and are not suitable.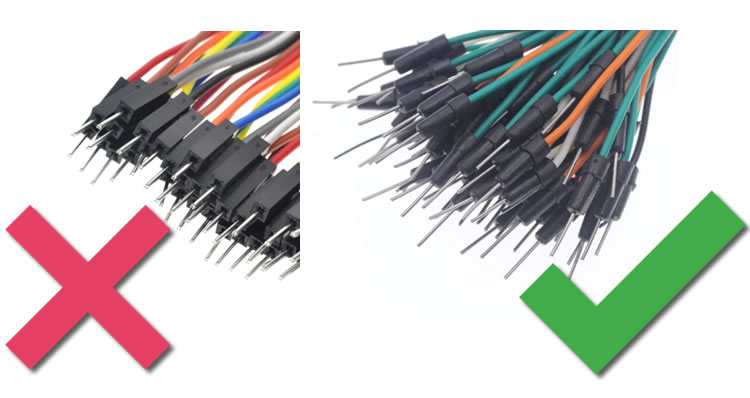 Position 3 links in the right order as shown in the pictures below in the "AF" delimited area next to the ARM. Be careful not to push the 3 pines too far.
Pin 2: SWCLK is the clock, and connect to the pin closest to 3V3 in the serigraphed rectangle "AF".
Pin 6: GND is the ground, and is connected to the central pin of the "AF" serigraphed area.
Pin 4: SWDIO transmits the data, and connects to the opposite pin of the 3V3 of the "AF" serigraphed area.