Autres fonctions intéressantes de SDR Console
Multiple receiving
The SDR Console software is designed to receive several frequencies simultaneously. This allows a second frequency to be monitored… possibly in another mode.
To add a receiver, on the Receive menu, click on Add. You can copy the settings of your active channel to the other channels by pressing the'Copy Settings' button.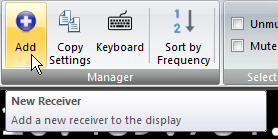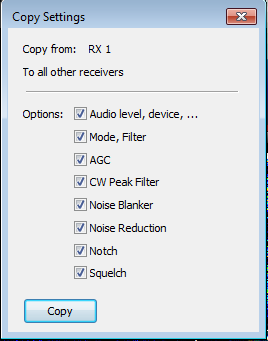 From the Receive / Receivers tab, you can activate several receivers simultaneously or switch off the reception of one or the other of the receivers.
For example, we can have a receiver dedicated to SSTV reception that sends its audio signal to a virtual sound card, which will be used by the SSTV image decoding software, while we also receive voice via USB. Below, a signal is voice, the second is morse code which could be decoded in parallel by another software (CW skimmer for example).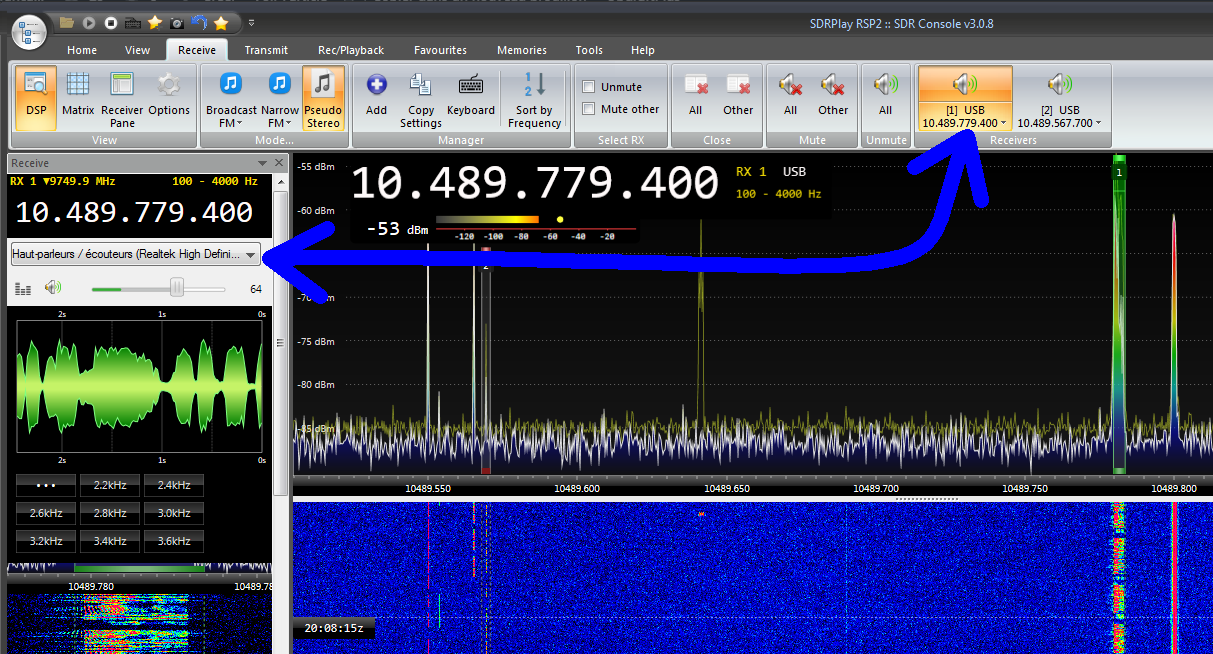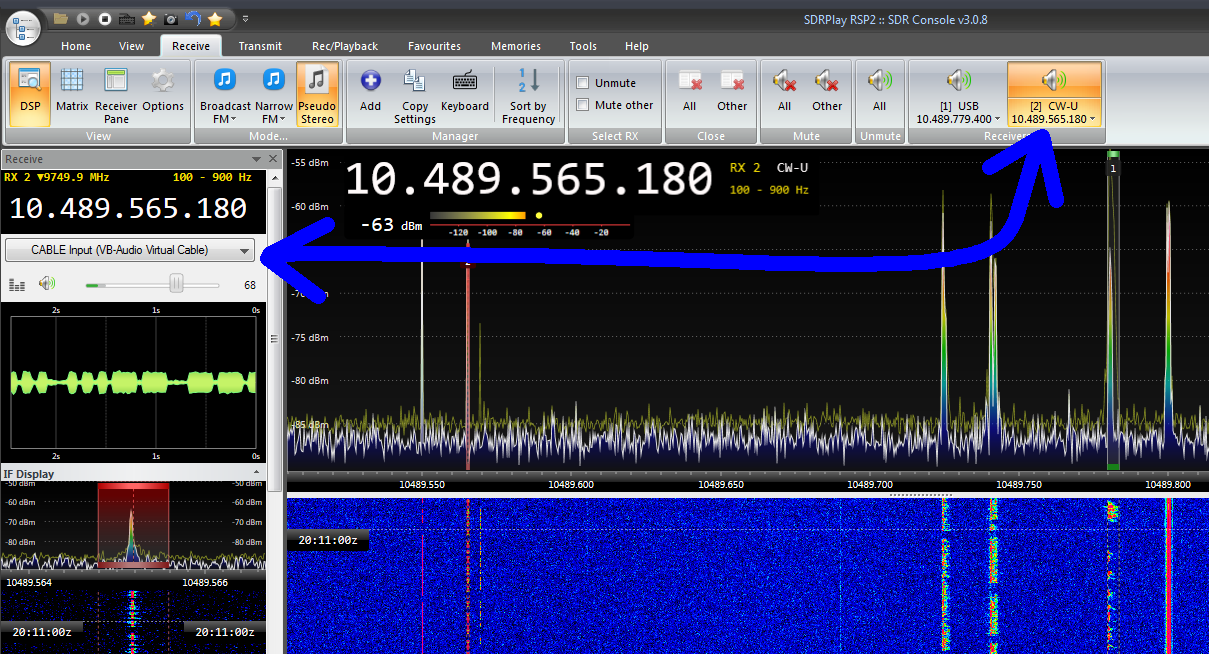 The signal strength history
A SDR Console banner displays the strength of the signals of the receiving channel. To activate it, click on Signal History on the View tab.

The pseudo-stereo
The SDR Console software includes a function that Elecraft K3 transceiver users are familiar with. This is a function that creates a stereo audio signal from the mono stream; this is achieved by generating a delayed signal. It can be adjusted as you wish from the Receive / Options menu, then in the Audio / Pseudo Stereo submenu. Check Enable to activate it.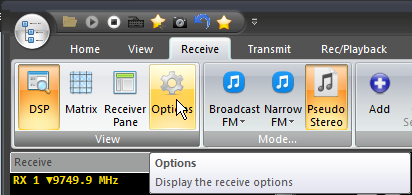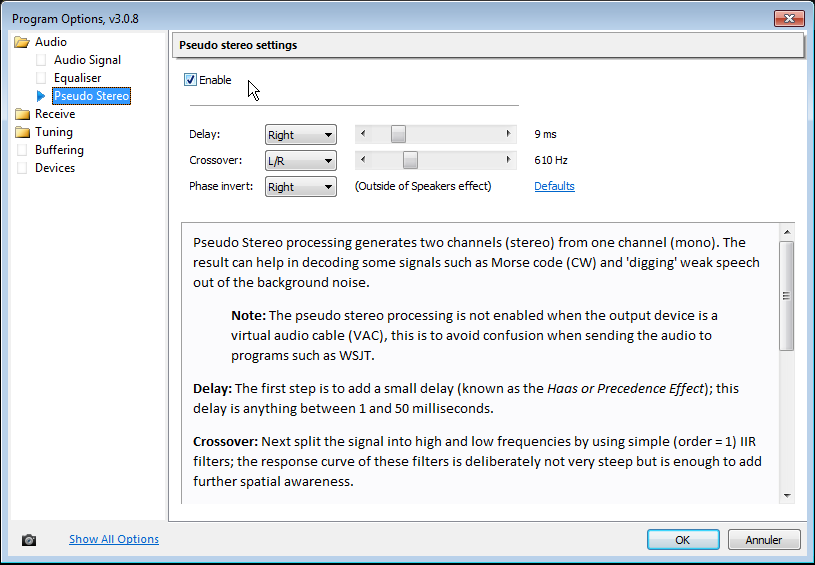 Here is an example of an audio recording made with the Pseudo stereo feature of SDR Console (you will hear F1AZF, Eric from department 52 in JN28NJ).
The quality of the audio playback is all the more interesting when using an audio headset. In the case of this recording, the NR1 DSP filter is active and set to 6dB.